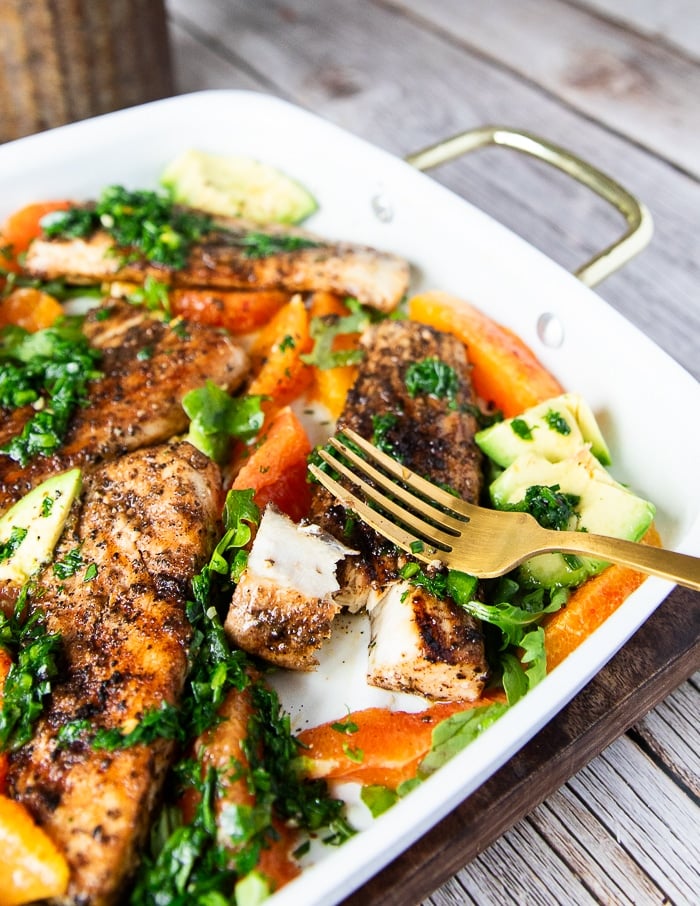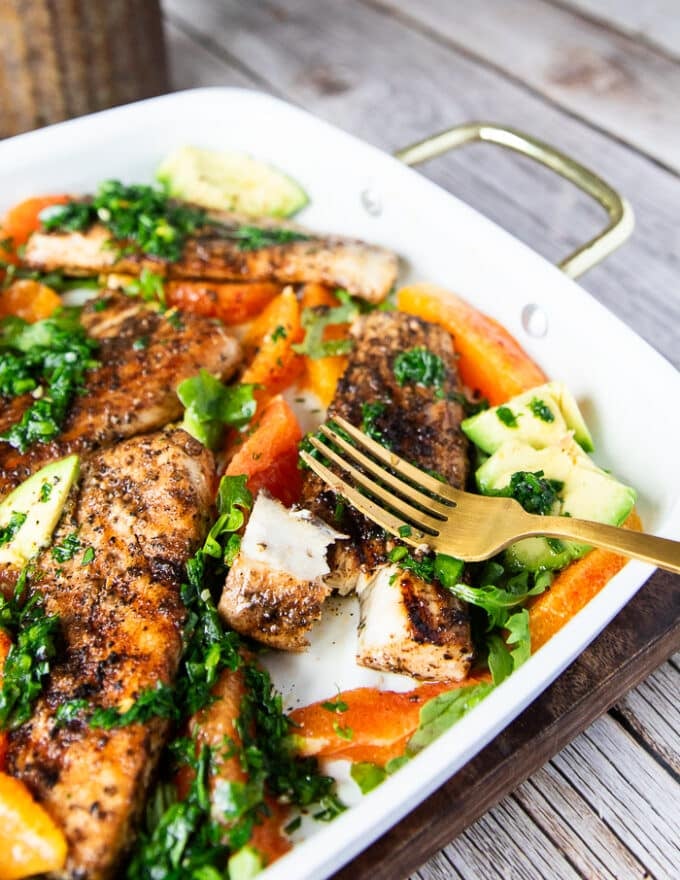 Do you guys remember my very first Mahi Mahi recipe? It was this Baked Mahi Mahi and it was HIT on social media! And that's because baking mahi mahi is so easy, plus I served it with a sweet cherry salsa that was out of this world!
In that article, we talked everything about Mahi Mahi, the fish, what it is and why we LOVE it! Then we made the absolute BEST Mahi Mahi Tacos with a phenomenal Fish Taco Slaw. The truth is, Mahi Mahi is such a versatile fish, with a neutral taste and firm texture which makes it a perfect candidate for baking, tacos, grilling and more!
The delicious Mahi Mahi fish is one of the most preferred types for many reasons: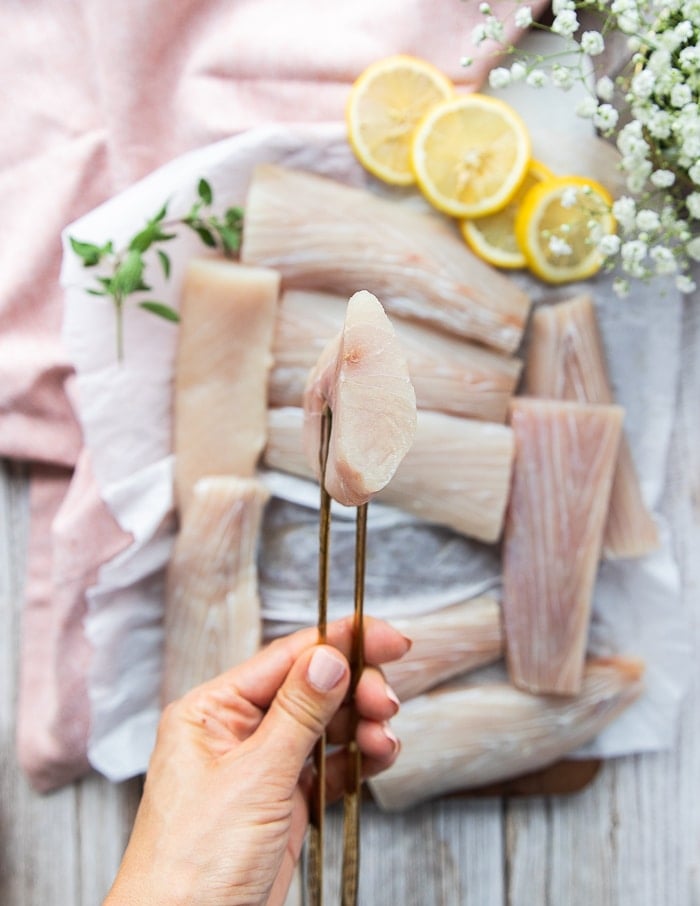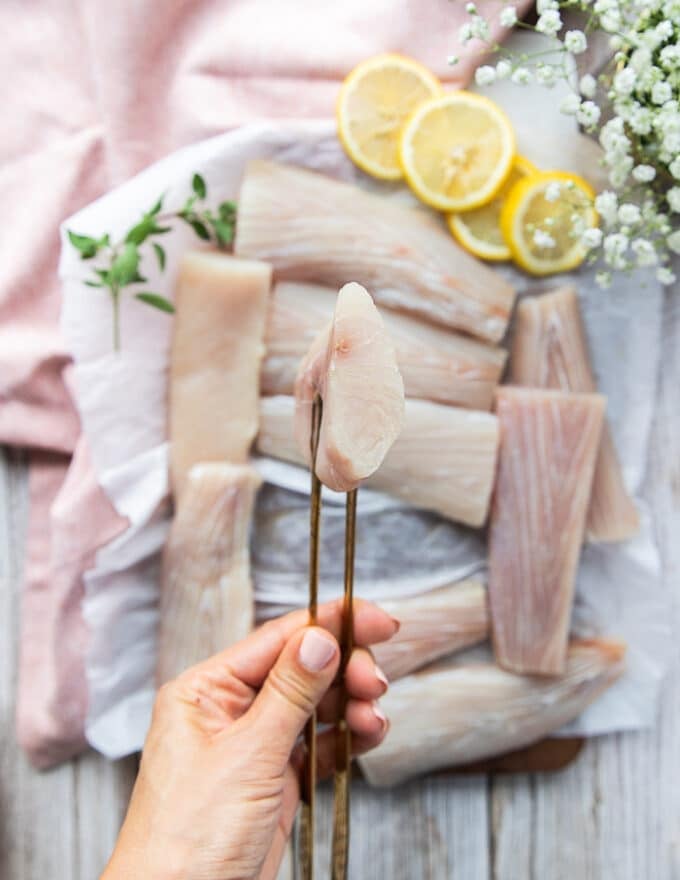 It has a really firm texture.
Compared to Halibut –which is another firm textured fish, they're both great options for grilling, but mahi mahi is even firmer and more ideal.
The fish is neutral tasting, so it takes on any type of marinade, sauce, salsa and side dish you want to add on.
It's great for indoor or outdoor grilling, equally.
The fish makes a great candidate for skewering as well, so you can prepare the recipe by skewering chunks of fish and grilling them.
Once grilled, the fish is perfect with a variety of side dishes and even makes the best Mahi Mahi Tacos!
Grilled Mahi Mahi Ingredients
You basically need the fish, a spice blend and then you're ready to grill. Once grilled you can serve it with a bright orange and avocado salad like we did here, or with any side dish of your choice.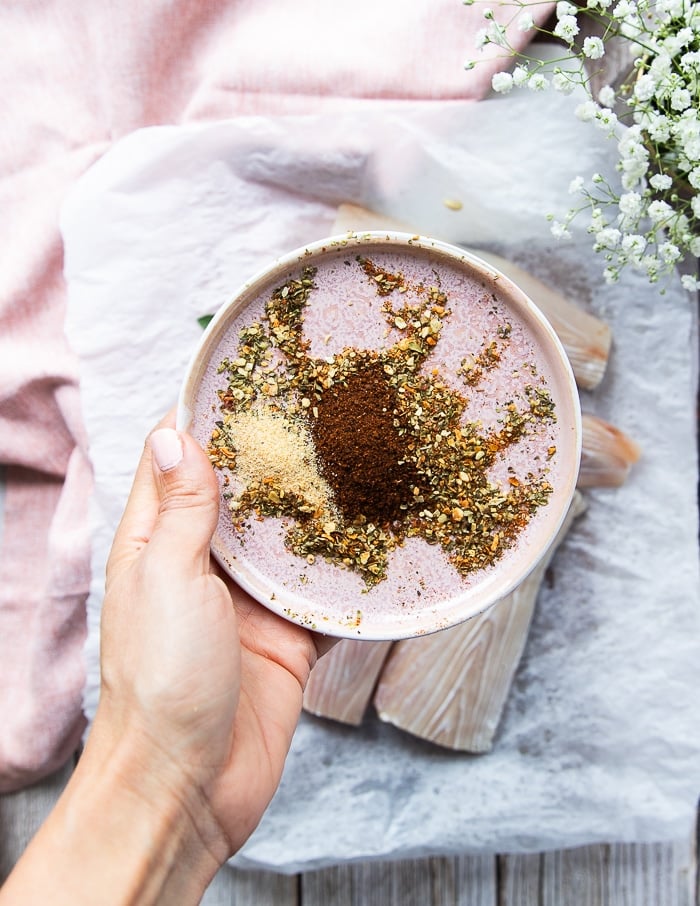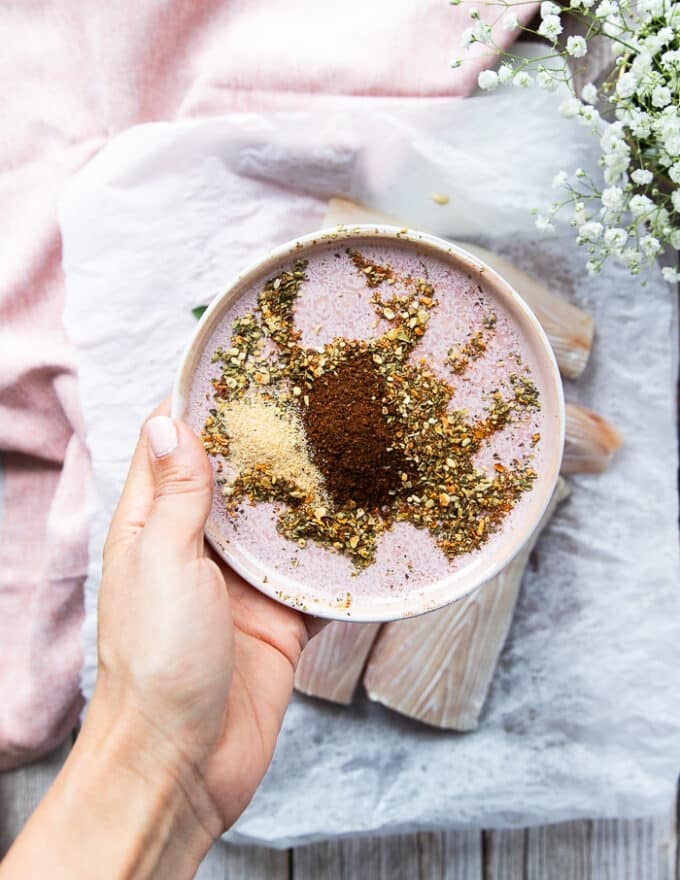 Salt
Lemon Pepper
Garlic powder
Oregano
Chilli flakes
and optionally, chilli flakes for spice.
Oil for grilling–olive oil or avocado oil.
How to Grill Mahi Mahi
Once you have the fillets fresh or defrosted in the fridge to pat them dry. More info on how to buy mahi mahi and what is mahi mahi below.
You'll first start by seasoning the fish with the spice blend above and oil. Make sure to season the fillets on both sides.
Since this is not a marinade, you don't need to wait around. Start by preheating your grill. An indoor or outdoor grill works great here. Then place the mahi mahi on the grill.
Depending on the size of your fillets, you'll need to wait 3-5 minutes before flipping the fish. It should have a nice golden sear and should be cooked halfway through when flipping.
Citrus Salad:
A simple blend of oranges (Cara Cara orange, blood orange) and grapefruit segments, avocados and arugula.
Citrus Herb Vinaigrette:
This sweet, bright and zesty vinaigrette is made by mixing herbs, minced jalapeño (optional), vinegar, olive oil and the juice from all the citrus segments in the salad. So a blend of orange and grapefruit juices sweeten the dressing, a champagne vinegar is my choice as it is mild and Mina olive oil to make the dressing.
Serve Grilled Mahi Mahi
Place the grilled succulent mahi mahi fillets over the avocado, oranges and arugula and then finish off with a generous drizzle of the vinaigrette. The sauce sweetens the fish, adds a bright citrusy note and so much more flavor!
This is such a delicious, easy and summer recipe you NEED to add on to your seafood dishes!
Mahi Mahi Recipe Tips
If buying fresh fish, make sure it smells like the ocean. A clean smell and not a fishy one! If you're buying frozen mahi mahi, make sure to defrost it in the fridge overnight.
Cut the fillets to the size of your choice, they're usually a little less than 1 inch thick.
Use a simple seasoning blend as the fish is very neutral tasting, so you need to taste that as well.
An indoor or outdoor grill work great for this recipe.
It's best to preheat the grill before placing the mahi mahi fillets, this helps the fish not stick to the grill.
Flip the fish after 3-5 minutes and avoid over flipping. Just cook for 4 minutes per side on average and it's done.
The mahi mahi is done when it flakes with a fork easily.
What is Mahi Mahi