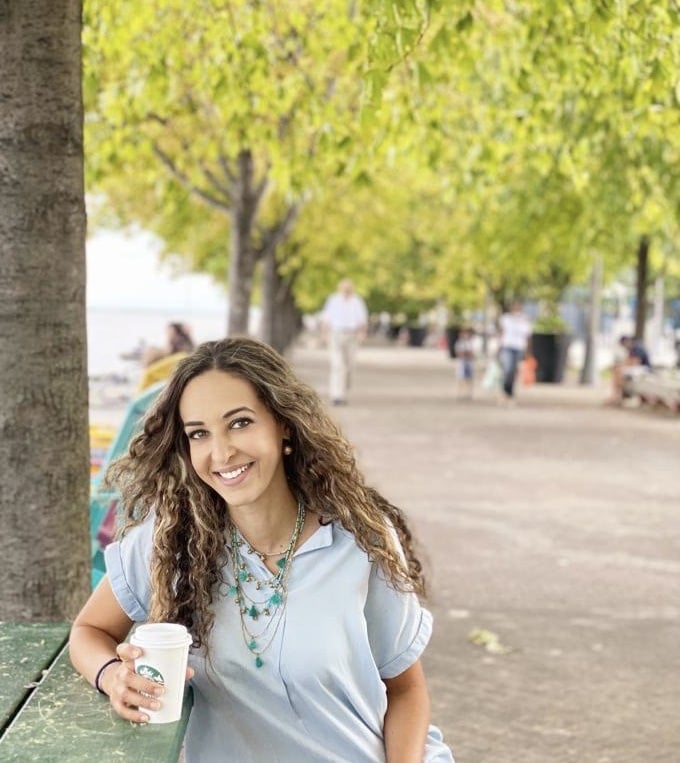 Hi I'm Mahy Elamin — Cookbook author, Culinary Instructor and creator of this blog. Thank you for being here, I'm so excited to have you cook and bake with me!
Here I share everything I love about food! I love creating fresh simple recipes that are loaded with flavor and texture. I love tips and tricks that simplify our work in the kitchen. I love the classics but more so, I love to add a twist on those classics. I love to merge cuisines and pack up more flavors. My recipes are easy, approachable, versatile and I can't wait to share them with you!
How Two Purple Figs Started
Two Purple Figs started in 2015 as an online resource and portfolio for my cooking and baking approach. At that time I was a freelance culinary instructor teaching cooking and baking in several cooking schools, and needed to have an online portfolio. I soon realized that I can reach more and more of you online than at the cooking schools, and that's when I started focusing full time on growing the blog.
I'm so thankful to be able to share my love and knowledge for cooking and baking with hundreds of thousands of you every month. For that you'll find that I'm constantly developing new recipes, videos and ideas to help you create the meals you love!
I chose the name Two Purple Figs because I have 2 girls who love everything purple! I chose figs because to me figs are a simple fruit, yet absolutely unique, sweet, vibrant and intricate on the inside. Figs connect me to my Mediterranean background and their uniqueness represents lots of my recipes.
A little background about me. I grew up in 11 different countries because of my dad's diplomatic career, and visited many many more. My upbringing exposed me to so many cultures, people and flavors from around the world. Food was a huge source of connection and fascination for me growing up.
I never imagined I could make a career out of food so I went on to be a pharmacist and worked with that degree for a good three years. Those years have taught me that food was my absolute passion and not my degree. So I studied and researched everything about food, food science, food styling, recipe development, food photography.. and never I looked back!
My Recipes
Over the years, I've shared recipes that have been made hundreds of thousands of times and that has been my ultimate joy and purpose from this website.
I share hundreds of recipes that have one thing in common–they're super tasty! My recipes are easy to follow, from scratch with detailed instructions, and versatile ways to personalize them to your taste.
Many recipes are inspired by:
What busy people are looking to make for dinner.
How to recreate restaurant favorites at home.
Adding a gourmet feel to home cooked meals.
My many years of traveling, capturing different flavors and cuisines.
Seasonal flavors and ingredients.
Favorite family recipes passed on to me, those are all Mediterranean recipes.
Simplifying and demystifying cooking / baking techniques.
You'll also find lots of recipe videos added to some recipes to make them even easier to follow.
Mahy Elamin & Two Purple Figs in the Press
You'll find my work featured on many sites and here are some of them: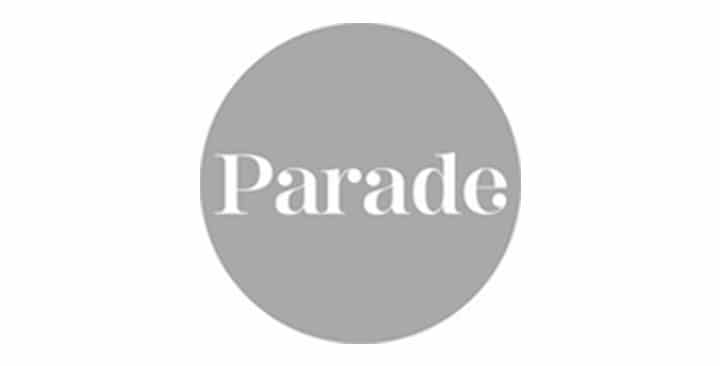 Navigate The Blog
If you're looking for a certain recipe, you can search that in the search bar above. Also try searching an ingredient and you'll get recipes related to that ingredient. Browse the Recipe Index for hundreds of recipes categorized:
Connect with Me!
Follow and connect with me on Social Media! I'm especially active on Instagram and host plenty of fun giveaways there! be sure to Follow and connect with me, send me a message or two 🙂 You'll also find me on Facebook and Twitter, and lately on Tiktok. Follow along on Pinterest where I pin delicious ideas from all around the web.
Sign up for my Weekly Newsletter where you'll get weekly free recipes to your inbox to inspire you for the week!
Comment on my posts if you tried a recipe, have a question about a certain recipe or a tweak you've made to my recipe!
Email me at mahy @ twopurplefigs.com if you have more to say!
If you'd like to work with me, please check my Work With Me Page directly for how we can work together!