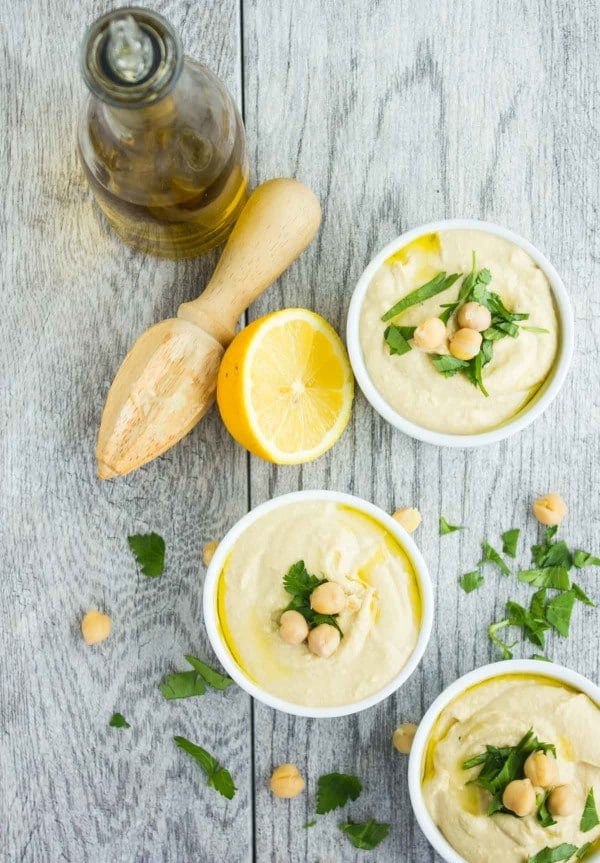 This is the ultimate hummus dip recipe, the one that made us all fall in love with hummus; one that is utterly smooth and packed with flavor. Just a few ingredients, a few minutes in the food processor and a perfect dip to enjoy all week long! This recipe is the base of endless variations, so you'll never miss out on any hummus craving.
As much as I always say I love twisting recipes, and I very often do. Ok I mostly often do. There are a few classics I find myself coming back to, and this ultimate hummus dip happens to be one of them. All other variations, I love to make and I call them chickpea dips—so chickpeas and roasted peppers, or avocados, or pesto, or nuts, or any veggie.. but hummus in my mind is just the good old ultimate hummus dip!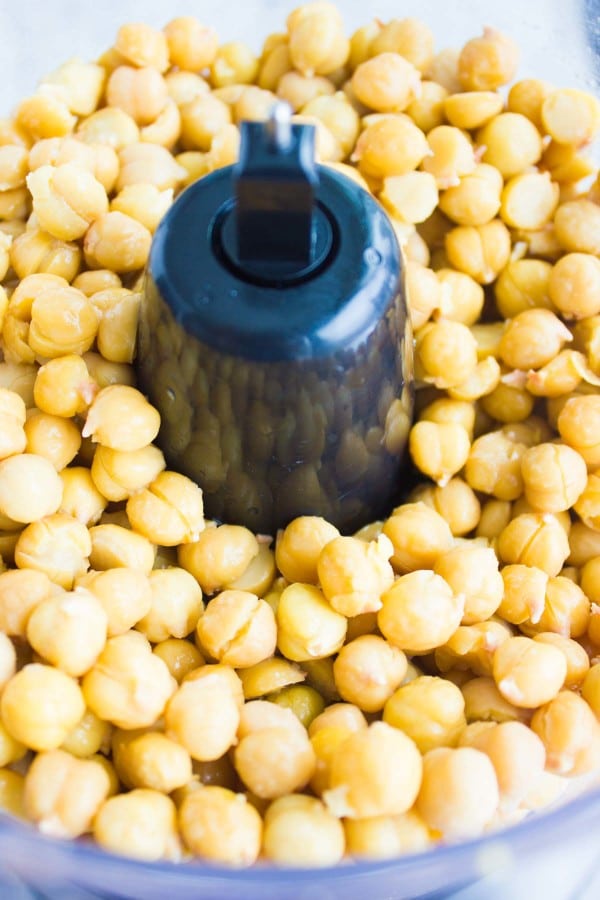 So there are a few things that will turn your average hummus into the ultimate hummus, first there's the taste. I like to add a small clove of fresh garlic because it adds just a nice faint of flavor, I don't over power it though. Then I add a tiny bit of cumin which gives it a nice deep smokey flavor, again I don't over power it. Then there's the lemon and tang, so this you can over power it just a little bit, and I add a little bit of Greek yogurt to my ultimate hummus dip too for tang and for an extra creamy texture (omit if vegan). And finally I add a little bit of olive oil for taste and firmer texture.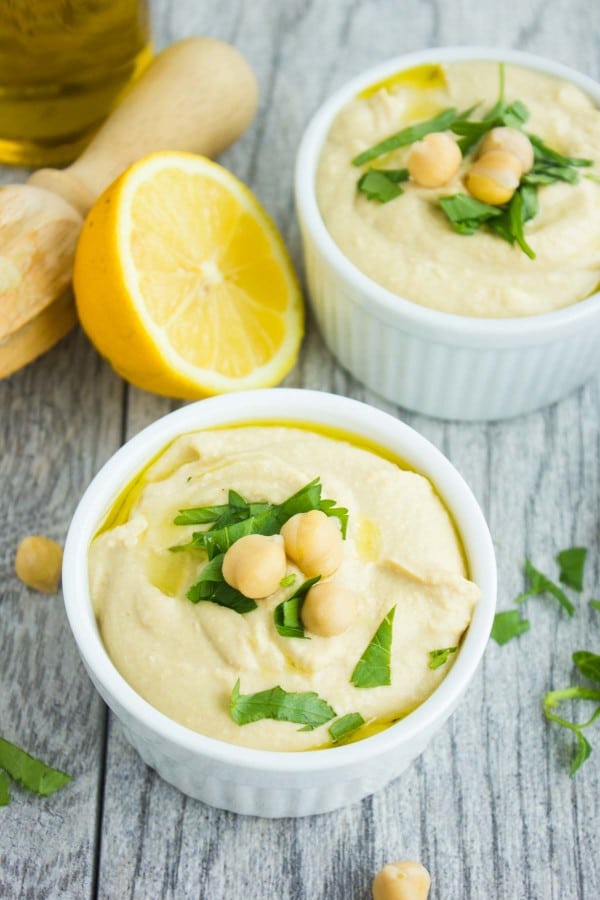 When it comes to texture, if you're looking for a smooth hummus you'll need to have a really strong food processor, and if you're looking for a velvety smooth hummus, well then you'll need to peel off your chickpeas. Yes every single one of them. It adds an extra 20 minutes to your time, but it's absolutely worth the time. I usually hand on this tedious task to my husband if I'm rushed, and because he doesn't mind at all. So if you can find yourself a sweet someone to hand on this task to, you're quite lucky!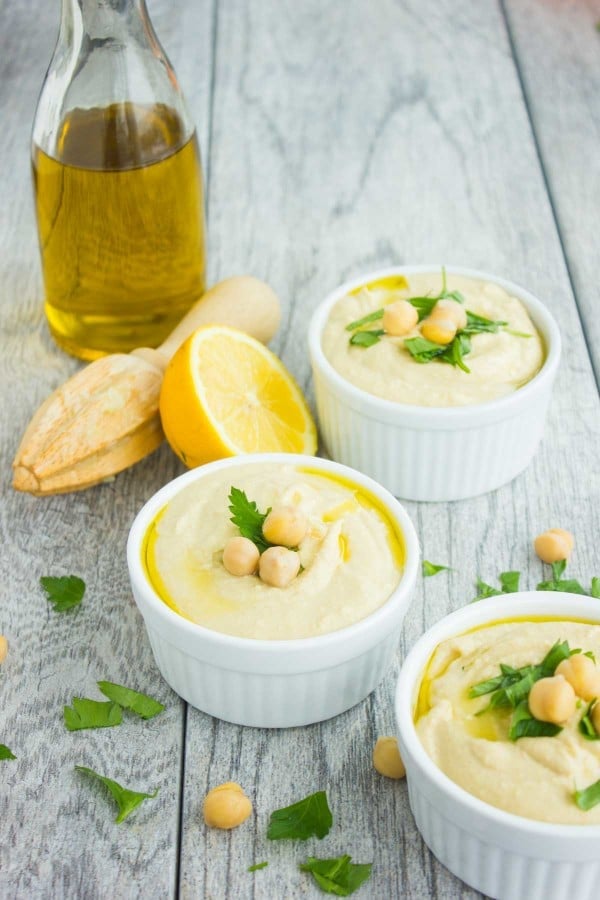 This ultimate hummus dip is made with canned chickpeas or freshly cooked chickpeas, so whichever is most convenient to you would work. Basically chickpeas are pulsed at first to a nice soft texture (not smooth yet) and then all ingredients are added at once and the whole mixture is pulsed till smooth and perfect. Feel free to add more or less of a certain flavor, more or less of tahini (to make the hummus thicker or runnier) and store this lovely nutrient packed dip in your fridge for about a week in case you have any left overs! Enjoy 🙂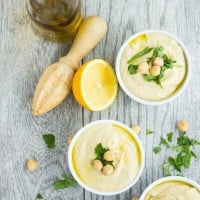 Ultimate Hummus Dip
Ingredients
3

cups

of peeled chickpeas

(cooked or canned, if canned, rinse well)

3

Tablespoons

of tahini

1/4

cup

of warm water

2

tablespoons

of Greek yogurt

(optional for an extra tang, omit if vegan)

1

clove

of garlic

Juice of 1 lemon

1/2

teaspoon

of salt

1/4

teaspoon

of cumin

2

Tablespoons

of extra virgin olive oil
Instructions
In the bowl of a food processor, place the chickpeas and pulse them until they all breakdown and have a fine texture.

Add the remaining ingredients and process until the hummus is smooth.

Taste and adjust with extra salt, lemon, juice, tahini (for thickness), water (for thinning out).