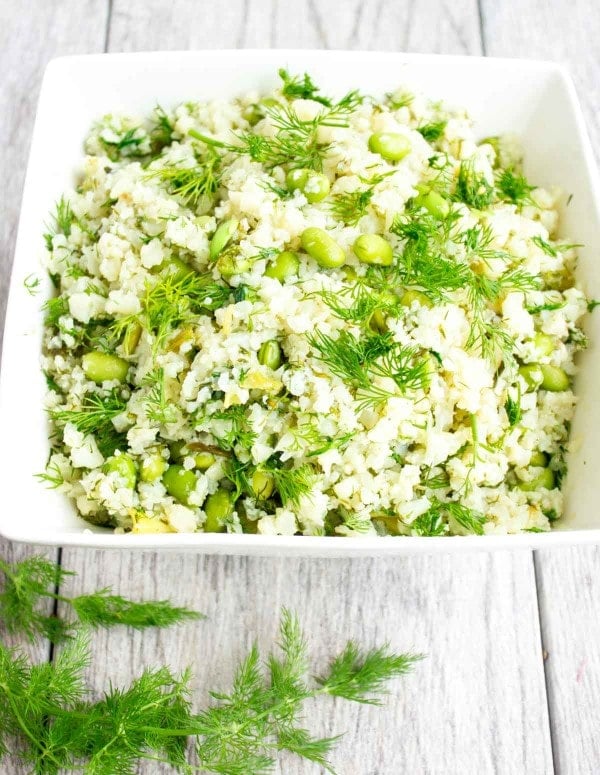 This dill cauliflower rice is the ultimate side dish, tons of flavor, gluten free, carb free, veggie full and 10 minute cooking time! This "rice" can be flavored many ways and even if you chose to make it plain, it wont taste "cauliflower-ish" at all—so veggie haters are welcome! A fresh twist on the classic rice that will forever change the way you feel about it.
It feels like something super healthy and unbelievably tasty is overdue here on the blog. And this dill cauliflower rice is the perfect candidate!
The first time I made cauliflower rice and had my friends taste it, I just introduced it as "rice" and made it this exact same way: dill and edamame beans with garlic and scallions. Everyone ate and devoured it without any doubts of it being anything but rice..a few comments came along like—this rice is super tender, this rice is so fluffy, this rice has a small grain..etc.. And by the end as everyone found out it was just cauliflower—what a shocker!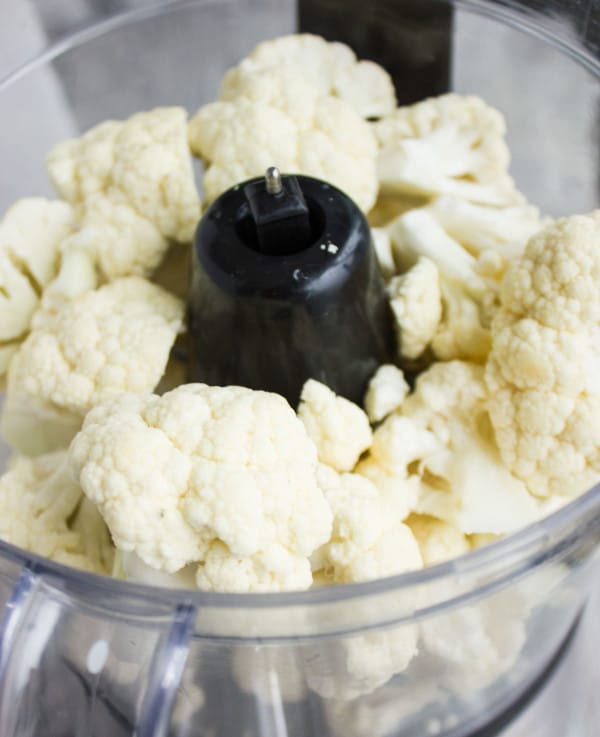 This dill cauliflower rice really does look like rice, tastes bland like rice, feels like rice and loves versatility and flavor just like rice! It all starts with a food processor, the cauliflower is cut up into florets (any size) and pulsed in a food processor into the size of rice, or even smaller into the size of couscous!
These tiny rice pieces of cauliflower are then cooked just like regular rice or couscous and flavored in many different ways. My favorite way of cooking rice is by sautéing it first in olive oil or butter and then adding a little bit of water and cooking the rice over very low heat while keeping the pot covered. This produces ultra fluffy and flavourful rice—or in this case,  dill cauliflower rice.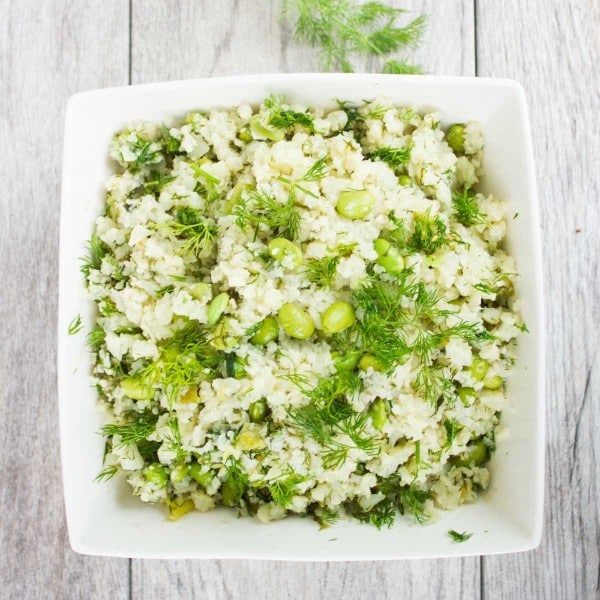 In this recipe, I chose dill rice because it's also one of my favorite rice dishes. There's some debate over where the origin of this recipe is, but I can say I have had dill and fav bean rice in many Persian restaurants and I love their version of it. So let's leave it at that for now.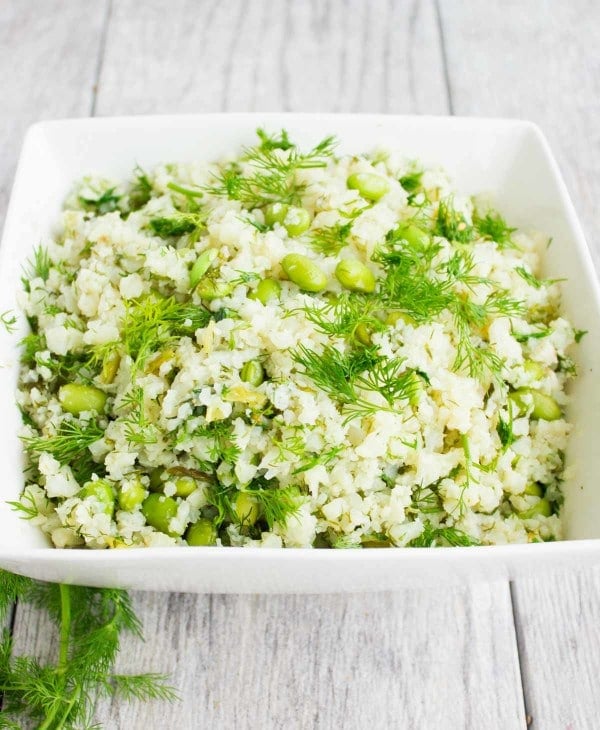 Try this perfect side dish tonight and you will make it more often than you expect! enjoy!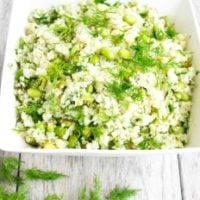 Dill Cauliflower Rice
Ingredients
1

small head of cauliflower

, stems removed and cut into florets (any size)

1

tablespoon

of olive oil

2

scallions

, finely minced

1

large garlic clove

, minced

1/4

teaspoon

of salt

( or to taste)

1/4

teaspoon

of black pepper

( or to taste)

1/2

cup

of cooked frozen edamame beans or fava beans

1/2

cup

of fresh dill leaves

, minced finely - divided into 1/4 cups

About 3/4 cup of boiling water

(depending on the size of the cauliflower head)
Instructions
Place all the cauliflower florets in the bowl of a food processor. Don't worry if they are not the same size, they will get pulsed.

Pulse the cauliflower to your desired size of "rice" or make them smaller like the size of couscous.

Heat a medium sized skillet (that has a lid) over medium high heat and add the olive oil.

When the oil is hot, add the scallions and garlic and sauté for 30 seconds, then add the cauliflower rice and sauté for another 30 seconds.

Add half the dill to the cauliflower mixture and the beans and then add water just about enough to reach the cauliflower but not cover it ( 1/2 cup - 3/4 cup).

Season the rice and cover the skillet. Lower the heat to very low and let the cauliflower rice absorb all the water until it cooks through and becomes rice tender.

Turn off the heat, uncover the skillet and fluff the rice with the remaining dill.

Adjust seasoning and serve.
Nutrition Facts
Dill Cauliflower Rice
Amount Per Serving
Calories 96
Calories from Fat 36
% Daily Value*
Fat 4g6%
Sodium 194mg8%
Potassium 547mg16%
Carbohydrates 12g4%
Protein 5g10%
Vitamin A 513IU10%
Vitamin C 76mg92%
Calcium 56mg6%
Iron 1mg6%
* Percent Daily Values are based on a 2000 calorie diet.